My friend Guu - Educational furniture design
Role: Concept and Product design
Design Process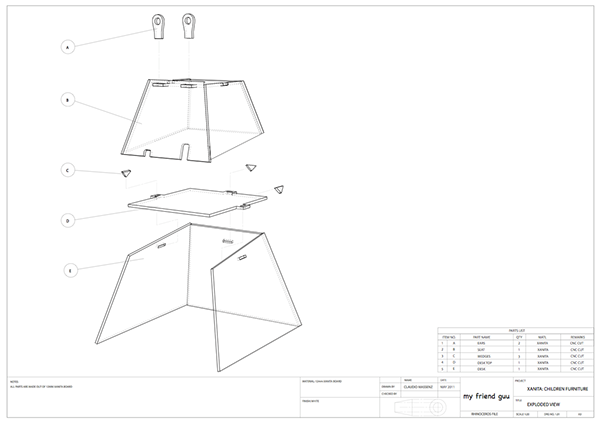 I try to augment the relationship between user and environment. I harnessed the spirit of childhood education by researching what the paramount learning atmosphere is and how my multi-functional furniture could provide an educational function and encourage the children to engage in their imaginations. I aim to promote autonomy in their own space and a connection to the outside world.
This encouraged me to design 'My friend Guu'. it was born out of the opportunity to educate 4-6 year olds and potentially uplift the home-learning environment. This age group is concerned with the beginnings of personal expression; artistic, verbal or emotional. Small motor skills are refined so they can handle writing tools (Fischel, C. p40). My friend Guu provides an imaginative platform for children to express themselves. Guu represents a companion for children and an aid for parents' that allow their children to practice any kind of artistic of emotional expression. uu also makes use of interactive design device. Learning to keep a space tidy is a very useful skills to teach children.
Guy provides a space of trust and understanding for children as they develop their ability for personal expression.
Reference:
Fishcel, C. 2001. Designing for Children, Marketing that speaks to kids. Gloucester, Massachusetts. Lockport Publishers